2019 NC Farm School
ONE ON ONE BUSINESS CONSULTATIONS WITH EXPERIENCED BUSINESS CONSULTANTS
FULL CURRICULUM DEVELOPED JUST FOR NC FARMS TO GUIDE YOU TO SUCCESS
FARM TOURS ON ECONOMICALLY SUSTAINABLE FARMS
A COMMUNITY DEDICATED TO YOUR SUCCESS
MENTORING OPPORTUNITIES WITH FARMERS IN YOUR AREA
UPDATED SMALL-SCALE BUDGETS WITH ESTIMATION TOOLS
UPDATED EXERCISES TO HELP TEACH YOU BUSINESS PRINCIPLES
NC Farm School Northern Piedmont
Person County Extension Center, 304 S. Morgan St., Roxboro, NC 27573
Application Deadline Monday, December 10th, 2018
Payment Deadline January 3rd, 2019.
CLICK HERE TO RSVP FOR OUR INTEREST
MEETINGS!!
November 27th at 7:00 p.m., Durham County Center, 721 Foster St., Durham, NC
November 29th at 7:00 p.m., Person County Center, 304 S Morgan St., Room 123, Roxboro, NC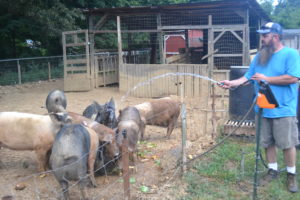 NC Farm School Down East
Pitt County Extension Center, 403 Government Cir., Greenville, NC 27834
Application Deadline Monday, January 3, 2018
CLICK HERE TO RSVP FOR OUR INTEREST
MEETINGS!!
November 8th at 7:30 p.m., Pitt County Center, 403 Government Cir, Ste 2, Greenville, North Carolina
sponsored by: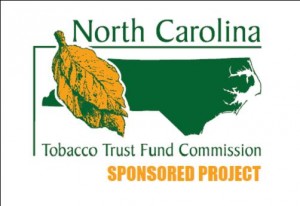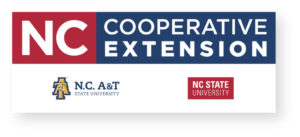 Down East County Agents
Leigh Guth
Pitt County Director, Pitt County 
leigh_guth@ncsu.edu, 252-902-1702
I have worked with local food systems, farmer markets and food safety throughout her career with Extension. Currently, I am the co-chair of Extension's statewide Local Food Program Team.
Andy Burlingham
Pitt County Livestock and Forages Agent, Pitt County 
andy_burlingham@ncsu.edu, 252-902-1703
I grew up on a family farm in Pitt County and was very active in 4-H. I left NC in 2001 to get my degree at Kansas State University. I worked for 5 years while my wife completed vet school and started her career after graduation. We came back to NC in 2009 to take over the family farm, Tar River Ranch. A series of unfortunate events led to me needing off-farm income to continue my farming operation and I joined N.C. Cooperative Extension in 2011.
Eric Derstine
Pitt County Horticulture Extension Agent, Pitt County 
eric_derstine@ncsu.edu, 252-902-1701
I grew up one hour south of the Pocono Mountains in eastern Pennsylvania and was introduced to the world of horticulture from a young age, having worked on my father's Christmas tree farm. Following graduation from Penn State in 2016, I was ready to find something new, yet familiar. In July of 2016, I found myself as the Horticulture Extension Agent in the N.C. Cooperative Extension of Pitt County Service. Here, I continue to learn, put my horticultural knowledge into practice, and most importantly to me, share that knowledge with the community.
Art Bradley
Edgecombe County Director, Edgecombe County 
art_bradley@ncsu.edu, 252-641-7821
I earned a bachelor's degree from NC State in Agronomy with a minor in Ag Econ and went on to get my Masters in Crop Science. In addition to County Director, I also have programming responsibilities in field crops education and outreach. These crops include tobacco, cotton, peanuts, corn, soybeans and small grains. I also work with homeowners on pest control problems and pond weed management.
Gene Fox
Ag. Consumer Horticulture Agent, Beaufort County 
gene_fox@ncsu.edu, 252-946-0111
Gene Fox came to Eastern NC after graduating with an Environmental Science degree from Catawba College in 2000. Working for both private (14 years) and public (4 years) entities, Gene gained an appreciation for relationships and what it takes to make a business successful. Gene has been with North Carolina Cooperative Extension for a little over two years and is pursuing a graduate degree from North Carolina State University.
Kelsey Lichtenwalner
Edgecombe Ag. Livestock Agent, Edgecombe County 
kelsey_lichtenwalner@ncsu.edu , 252-641-7827
I grew up on a small beef cattle farm in rural North Carolina, where I raised and showed lambs and steers at the local 4-H Livestock Show and Sale (much to her father's pride) and rode horses (much to her father's dismay). I attended North Carolina State University and received her Bachelors of Science in Animal Science in 2012. Today, Kelsey works as the Livestock and Field Crops Agent for Edgecombe County and enjoys serving and working with the local agriculture community.