Crossings Farm Finds the Sweet Spot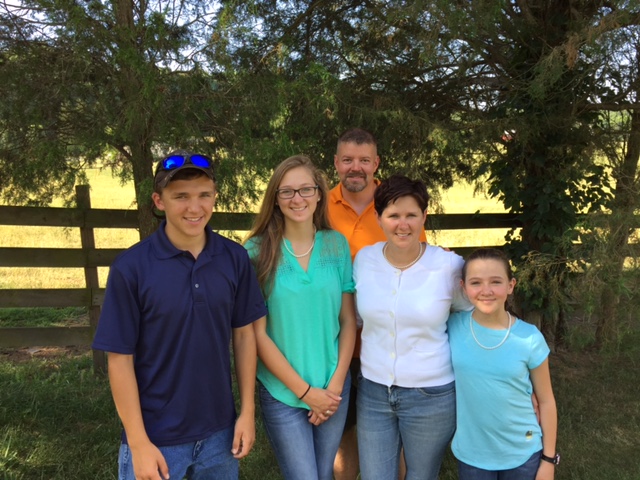 Family, agriculture, community, and a passion for how they do things is what defines the farm that Jennifer and Ben Rosencrans had been dreaming of. Going back over 200 years Jennifer's family farmed the land where Crossings Farm in Lexington, North Carolina is currently located. They sought out and purchased the land because of its historical significance to the family and it has turned out to be a true story of returning to the farm. Jennifer is passionate about this story; "We wanted our children…to take a seed and see food grow…to have confidence and be proud." Family is important to the Rosencrans but they are just as passionate their community. Jennifer will be quick to tell you how she loves Lexington and Davidson County and it is part of the reason they took on this new journey in farming. They knew that this journey would not be easy and that they needed tools to face this new challenge. The Rosencrans faced three big challenges; they needed the confidence to take what they knew and provide it to the public, they needed the knowledge to grow their farm, and they needed a network of resources to help them grow.
Ben and Jennifer claim that the principles and people of the NC Farm School is what helped them face these challenges along their journey. Ben said of NC Farm School, "NC Farm School is a tool; you cant build a house with out a hammer and you can't build a farm with out the right business tools." Ben was formerly a contractor and brought those handy skills with him as they are working toward the goal of one of them staying on the farm full time. They are working through who will stay on the farm and who will keep working. That next step will be a big challenge but the county agents they met and the farmers that are part of their network will be with them along the journey.
If you are interested in joining Ben and Jennifer and working towards farming full time, NC Farm School can help you along the way. To find out more visit www.ncfarmschool.com or fill out the online interest form at www.ncfarmschool.com/2017-registration/.

Was the information on this page helpful?
This page can also be accessed from:
go.ncsu.edu/readext?421496