NC Farm School Goes Local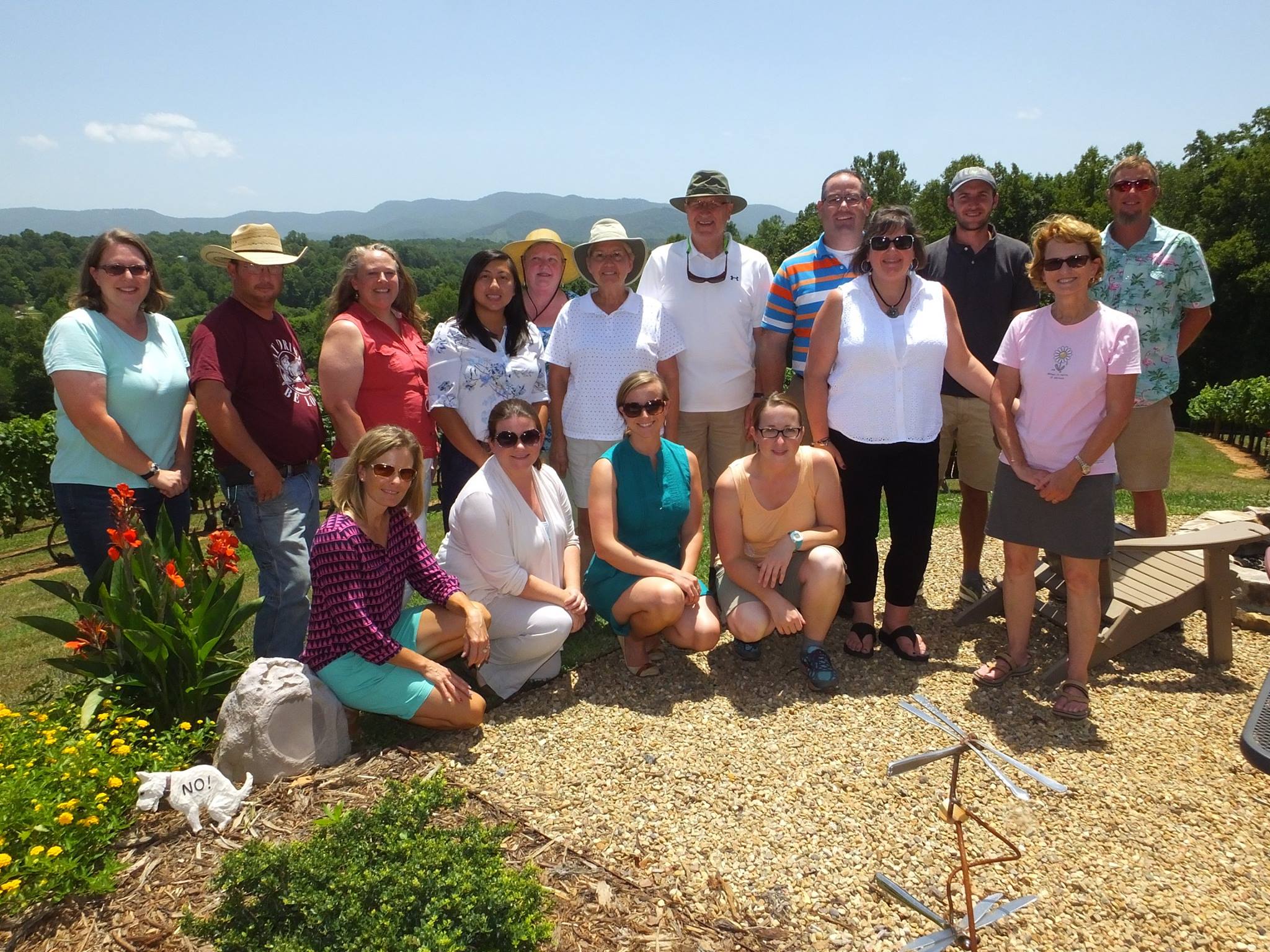 The NC Farm School program offers eight business-planning seminars taught by extension specialist, agents, and experienced farmers who completed our program. These sessions give students the tools to create viable farm business plans. The school is easy to fit into a busy schedule by providing one class each month and each business session focuses on different areas of a business plan, including financial management and effective marketing strategies. The goal of NC Farm School is to allow a pathway of success for farmers to generate profitable businesses.
The program also includes field trips to working farms, many of which completed our program and operate successful farms. Participants learn economically sustainable farming methods in a range of production systems, including fruits, vegetables, specialty crops, poultry, animal husbandry, and agritourism.
One of the features of the NC Farm School is getting one on one time with NC State University specialist trained in agricultural business, marketing, production system evaluation, and business startup. These consultations are so valuable to help saving students time and money and getting their farm business up and running. In addition students will meet a local agent who can help them follow through with their plans, connect them to valuable resources, and make sure they have a sound production system in place.
Kelsey Lichtenwalner, Warren County Assistant Ag Agent, took the time to put together some videos to provide you a look into a NC Farm School Field Day when all our resources come together to benefit our students. This unique collaboration provides farmers with great resources to have a real expectations with real numbers in developing a business plan for their new farming operation.
NC Farm School is a collaborative effort utilizing specialized business training from the Department of Agricultural and Resource Economics at NC State University the extensive county level resources of N.C. Cooperative Extension and other local resources such as university specialist, local farmers, CSA's, community farms. Take a look below and hear from our students what they are learning on a NC Farm School Field Day.
We have announced locations for 2017 NC Farm School. If you are interested in attending you can visit: https://ncfarmschool.ces.ncsu.edu/2017-registration/
Was the information on this page helpful?
This page can also be accessed from:
go.ncsu.edu/readext?403391